Fun at work
Makes us even more Efficient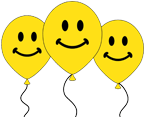 LIFE AT NETSTERZ
At Netsterz, an employee flourishes personally and professionally. This is thanks to the varied activities and events that are a constant buzz here. We at Netsterz, encourage our employees to participate in the wide range of extra-curricular activities buzzing on our development center. Our regular recreational activities help employees achieve a positive work-life balance-and network with colleagues.

Our team has fun both in the office and out of the office! When we're let out the office we tend to go a little crazy, if you're not sure what that means just check out below
EMPLOYEE
REVIEWS
It's like following up a passion for me!
Working at Netsterz is like following up a passion for me. It is a perfect place for creative minds to innovate, implement and enhance their knowledge in a positive atmosphere.There is a perfect balance between a work and extra curricular activities. Every occasion has a special space to celebration , take it a festival or birthday celebrations.
Could be no better startup!
This is my first job after landing out of a college and I believe that there could be no better startup for me like Netsterz. I have really developed myself personally and professionally in this Smart People, Smart Management, Smart Business Programs, close-knit group. We have outings, parties and events that revive me of all my college memories. I am happy to be here! 🙂

Embracing ambience to the new members!
I have recently joined Netsterz and it seems that I belong to this place since years because of its embracing ambience to the new members in the company. The co-ordination among the team members is commendable. Every individual enjoys his/her work to the core and puts efforts to the best of one's potential.

Employee Empowerment Culture!
I love to be a member of Netsterz family because of its employee empowerment culture. Employees are always asked "What should be done" rather than "What to do". Working with various industries and on different platforms has enhanced my skills along with the tremendous boost in the confidence. Now, I am ready to take any challenge with solid technical base.
Opportunities to learn and grow!
Very productive and fun workplace. I have been working at Netsterz Infotech from past 8 months. Management and work environment is very good. I enjoyed several celebrations and parties. I have had the opportunities to learn and grow within the organization. I learnt a lot with good exposure in all the required fields. It is a most enjoyable job of my life so far. Thanks!
Outstanding company to work with!
From my perspectives, Netsterz is an outstanding company to work with. The culture and the values inherited gives you a feeling of belongingness and your worth in the company.
A diverse organization with a perfect blend of talented people and a great leadership sums up as NETSTERZ.