Young Minds for
Next Gen Marketing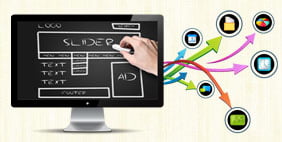 REQUEST A QUOTE
OUR
ACHIEVEMENTS
We are groupies wrapped in creativity, skills and innovation. We love the idea of caring and sharing! We are the Gen-Next IT Consulting and Digital Marketing Company!
Our
Growth Story
Back in April 2006, we started as a small web marketing company with SEO as our major service. And since then we have been adding feathers to our hat.
About
Company
Netsterz Infotech is the brainchild of the 36-year-old entrepreneur Nitin Goel. In April 2006, the company started its journey as a small firm and today, we're serving 1600+ clients across 19 countries and 5 continents. With accrue of about 300+ professionals dedicatedly working to make our 2000+ clients happy and satisfied. We have been adding feathers to our hat and have gained recognition as Deloitte Fast 50 India, Deloitte Fast 500 Asia and Red Herring Finalist 100 Asia.
As one of the industry's leading Web Designing Companies, let Netsterz close the gap between your business and your most valuable asset - the consumer.
REQUEST A CALLBACK
Fill the Form Below, we will reach you within Next 24 hours